Elena Semyonova
DOM (Doctor of Oriental Medicine), MS (Master of Science)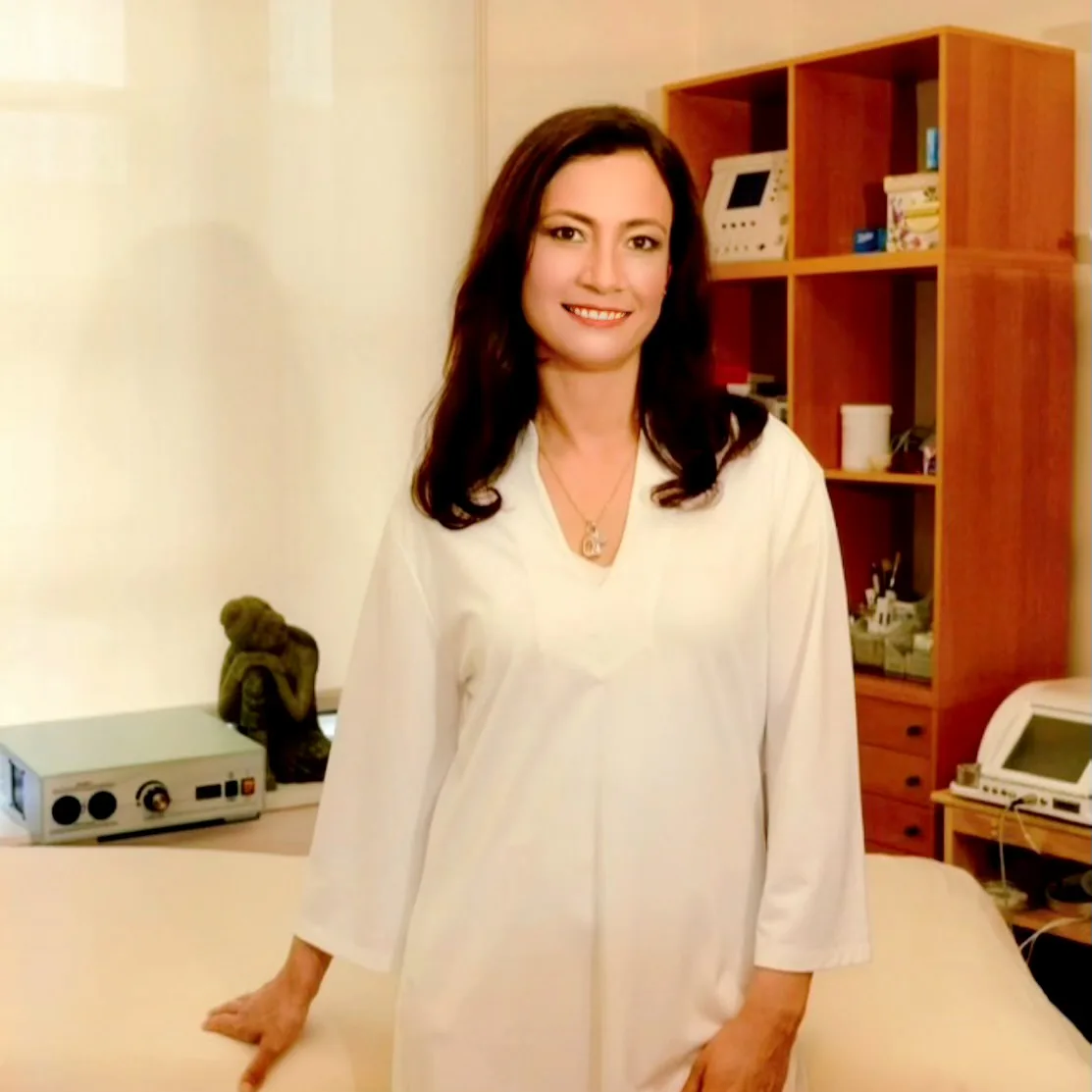 Dr. Elena Semyonova has over 20 years of complementary medicine experience treating children and adults.  She is strongly committed to helping patients using acupuncture, nutrition, herbs, homeopathy, and BioResonance Medicine. She has extensive experience and background in Traditional Chinese Medicine, Acupuncture, BioResonance Testing, and Therapy, Full-Body Computerized and Infrared Breast Thermography, SCENAR Therapy, and herbal treatments.
Dr. Elena Semyonova has been the natural health resource for parents who seek a holistic approach to improving and sustaining wellness for their children.  She uses nutritional, homeopathic, and herbal support to help her pediatric patients maintain a healthy balanced life. She also works with children with developmental delays, ADD, ADHD and Autism and will advise you on the appropriate holistic medicines for a variety of conditions.
​
EXPERIENCE
Acupuncture
Aug 2000 – present - Private Acupuncture Practice
Jan 2000 – Apr 2002 - Student Clinic of the New Center, Internship
SCENAR Therapy & "Rista" Computer Diagnosis
Dec 2003 – present  - Private Practice
May 2004 – present  - Dr. Caliendo DC, L.Ac. Medical Center
Massage Therapy
​May 1996 – present   - Private Practice, New York
Sep 1999 – Jul 2004  - Susan Seminelli Day SPA @ Bergdorf Goodman
Jul 1996 – Feb 1999  - Dr. Bernsohn DC (Chiropractor's Office)
PROFESSIONAL CERTIFICATES ​
S.C.E.N.A.R Therapy & "Rista" Computer Diagnosis
Pediatrics: ADHD, Autism & Common Childhood Ailments with Mary Cissy Majebe, OMD Homotoxicology for Diabetes & Weight Control
Homotoxicology in Gastroenterology: IBS, Hepatitis B, and C, Ulcerative Colitis
Japanese Meridian Style Acupuncture
Dr. Tan's "The Balance Method for Treating Psycho-Emotional Diseases "
Cellulite "Synergy" Treatment
La Stone Therapy
Traumatology Treatments via TCM- advanced method
5 Element treatment for Sleep Apnea: Insomnia, Obesity, and ADD
Laboratory Testing and Medical Imaging
Anti-Aging and Rejuvenation with TCM
Obesity and Weight Management with TCM and Nutrition
Acupuncture treatment for a fallen arch
Supporting fertility with Acupuncture and Chinese Herbal formulas.
Facial Rejuvenation with microcurrent with Susan Mitchel, Lac
Homotoxicology and the Neuroendocrine System
Homotoxicology and Pain Management
Reflexology
Aromatherapy Certification Program
Computerized Medical Thermography Certificate
Infrared Breast Thermography Certificate
JetPeel Application / NYLO Aesthetics
Acupuncture Injection Therapy - 60hrs-
acupuncture injection therapies, including TCM injection methods, Biopuncture, Physiologic Regulating Medicine, and Trigger Point Therapy.
EDUCATION
Dec 2003 – present  Russian S.C.E.N.A.R. Center, Moscow, Russia Certification in S.C.E.N.A.R.
Sep 1998 – Apr 2002  The New York College (Acupuncture and Herbal Medicine Program), Syosset, New York
Acupuncturist and Herbalist Certificate
Nov 2001
May 1996
Jun 1996
Sep 1996 – May 1998
​
NCCA Acupuncture Examination
The New Center (Massage Therapy Program), Syosset, New York Massage Therapist Certificate
New York State Licensing Exam for Massage Therapy
Marymount Manhattan College, New York, NY Pre-Med Studies, Biology Major, GPA 3.9