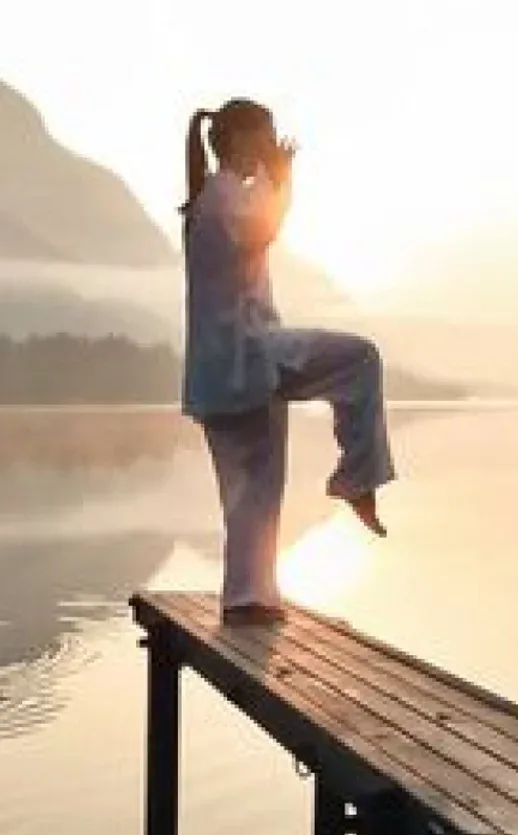 One of the four main branches of Traditional Chinese Medicine. Medical Qigong corrects the bio-energetic imbalances and blockages by regulating the patients' Qi.
​
Qigong ("chee-gong") is an over five-thousand year-old Chinese health method that combines slow graceful movements with mental concentration and breathing to increase and balance a person's vital energy. It has been popularly referred to as Chinese yoga. Qigong is an integral part of Traditional Chinese Medicine, along with acupuncture, acupressure, and herbal medicine. Literally millions of people practice Qigong in China and around the world each day to successfully treat diseases ranging from osteoarthritis to cancer, to improve their overall health.
Benefits of Qigong practice include optimizing the delivery of oxygen and nutrition to the tissues, increasing the efficiency of cellular metabolism, altering neurochemistry towards healing, managing pain and mood, reducing heart rate and blood pressure, and facilitating relaxation and mental focus. Qigong can be done anywhere, anytime. It can be practiced while sitting, standing, moving, not moving, or lying down. It is excellent for stress reduction, prevention of illness, dealing with chronic illness, healthy and active aging, and longevity.
As with the rest of Traditional Chinese Medicine (TCM), the main focus of Qigong is eliminating deficiency (associated with chronic illness) and stagnation (indicated by pain) of your qi (energy) through a combination of movement, breathing, and awareness. At first, the dynamic adjustment of posture, breath, and mind is only done during the time you set aside to do Qigong. With more practice, you'll begin doing these adjustments throughout the day as Qigong becomes a natural part of your life and personal healthcare program.